Open House- The Real Estate & Mortgage Show: May 12, 2018
Date Posted: May 14, 2018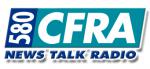 Host Steve Gregory is once again joined by Frank Napolitano of Mortgage Brokers Ottawa and Paul Rushforth of Paul Rushforth Real Estate on this week's episode.
Ottawa listings are still low for the spring market at just under 6000 units combined for both the residential and condo markets. There are still pockets in the city that are selling relatively quickly such as the downtown area and the suburbs.
The latest rise to the Bank of Canada qualifying rate has brought it up to 5.34% which increases pressure on those looking for a new mortgage. Answering the question of what is your best rate is more complicated than in the past. Mortgage Brokers need more information about the client, the house price and the down payment. Lenders and banks are becoming more rigorous with the documentation they require and the analysis of these documents is becoming even more stringent.
The number of home sales in April was up 13%. Residential sale prices were up 4.2% versus April of 2017 whereas there was a small price increase of 0.3% for condos. Town homes are selling relatively quickly to first time home buyers as well as those looking to down size from larger family homes. Bungalow free-hold town homes are gaining in popularity for both young families and older individuals.