Open House- The Real Estate And Mortgage Show: June 22, 2019
Date Posted: June 24, 2019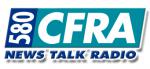 Week after week, Ottawa real estate continues to maintain low levels of inventory with around 4600 homes on the market. Buyer frustrations are high with the lack of inventory and the emotional roller coaster of not being successful in a bid on a home they liked. Buyers are voicing concerns about increasing house prices which is a natural part of the real estate market. Year-to-date to the end of May, home values have increased 1.9%. The average sale prices, on the other hand, have increased over 6%.
When a mortgage is in default, the lender and bank have the right to retain power of sale and provide a notice to vacate to the current owners. This is written in the mortgage documentation on every mortgage. A vendor take-back mortgage occurs when the seller extends a mortgage to the buyers for a portion of the sales price for a share of the equity in the home as long as the loan is in place. This presents a risk if the borrower defaults on payments. If you are looking to personally invest on the mortgage side, investigate investing in a mortgage investment corporation which can help mitigate some of the risk given the guiding principles of the corporation both by shareholders and government requirements.
Banks will reach out to existing borrowers early in the maturity process to present a renewal offer. In a decreasing rate environment, it is worth discussing the offer with your Mortgage Broker for sound advice, especially if the offer is higher than your existing rate.
In the current real estate inventory Ottawa market, it is likely better to buy before you sell. If you have the right Real Estate Agent and your home is priced right and shows well, it will likely sell.
To listen to the full CFRA podcast, click here.
For more trusted information, contact your Mortgage Broker today.