Open House- The Real Estate And Mortgage Show: June 15, 2019
Date Posted: June 17, 2019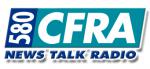 Homes in the Ottawa market are starting to sit a little longer which gives buyers more chances to view properties before they are off the market as quickly as they went on. Inventory levels have decreased slightly from last week with 4399 with 3781 in residential space and 618 condos.
The trends in home ownership goals are changing with this new generation of home buyers. The millennial generation are more drawn to the more compact, row-type housing with less upkeep and cost less to maintain. Commuting convenience is also important, especially if you work in a specific end of the city.
The mortgage space has changed so much over the last few years it is hard for people to stay current on requirements and the challenges of obtaining financing. Working with a Mortgage Agent allows you the peace of mind knowing that this is their primary business and they are working diligently on your behalf to find the right product and the best solutions.
If you are house hunting, ensure you have a solid pre-approval with your Mortgage Agent. They should be requesting your income and down-payment documentation. Always keep in mind that the lender needs to approve both the applicants AND the property meaning that an appraisal is required.
Check out the full podcast from CFRA here.
For more trusted information, contact your Mortgage Agent today.